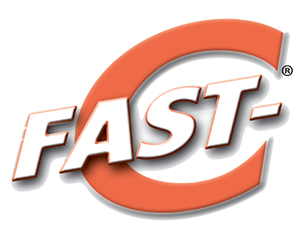 Patented formulation delivers faster Vitamin-C absorption than top-selling supplement.
---
Q: What is Fast-C®?
A: Fast-C is the only Vitamin C formulation shown in two US clinical studies to be faster absorbed and equally retained than a leading premium Vitamin C supplement.
Q: Where were the studies presented?
A: The studies were presented at Experimental Biology Conference 2008.
Q: Why is Fast-C® better than ordinary Vitamin C?
A: Our patented process enables the Vitamin C to be delivered faster to the body within the first 90 minutes of taking the product. Importantly, it remains biologically available to the body for the same length of time as premium Vitamin C products.
Q: What does this mean for consumers?
A: Our scientifically developed and patented, 90%+ acid neutralized composition, makes Fast-C easier on the stomach. Better gastrointestinal tolerability means greater consumer compliance in taking the product every day. Fast-C® is also buffered and offers better absorption that the leading brand.
These statements have not been evaluated by The Food and Drug Administration. This product is not intended to diagnose, treat, or cure any disease.