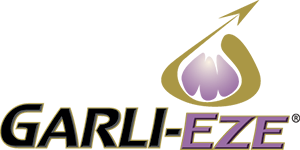 Garli-Eze is a patented, highly bioactive nutraceutical garlic which delivers maximum bioavailability equal to fresh macerated garlic.
---
Made from premium potency garlic, its efficacy comes from natural alkalizing buffer matrix that allows allicin to form in the stomach by protecting the allicin converting enzyme allinase from stomach acid.
These statements have not been evaluated by The Food and Drug Administration. This product is not intended to diagnose, treat, or cure any disease.